Brandon Sanderson Fan Giveaway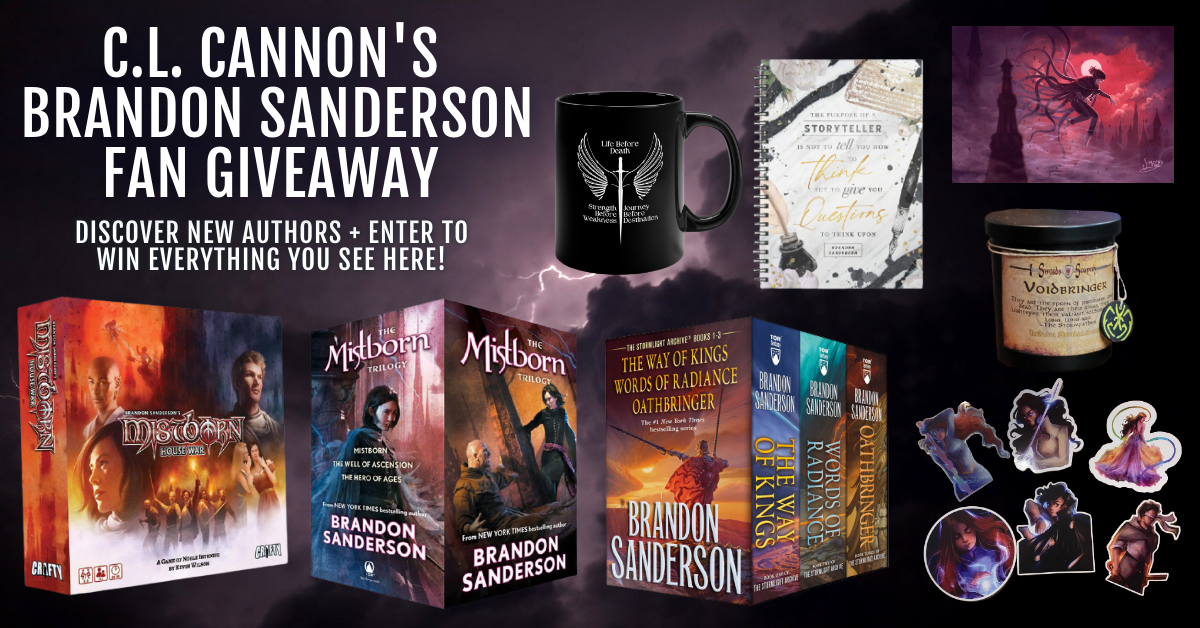 Are you the ultimate Brandon Sanderson fan? We have a giveaway for you that's jam-packed with books and merch from some of Sanderson's most beloved works!
Enter here:
https://bit.ly/bsandersonfans
Subscribe to me and other fantastic bestselling Fantasy authors for a chance to win the 3-book paperback box set of Mistborn, and books 1-3 of The Stormlight Archives by Brandon Sanderson, plus the official Mistborn adventure game, a Vin Mistborn art print, a Stormlight Archive coffee mug, a Sanderson quote spiral journal, a Voidbringer candle, and a Cosmere sticker pack.