Brandon Sanderson Fan Giveaway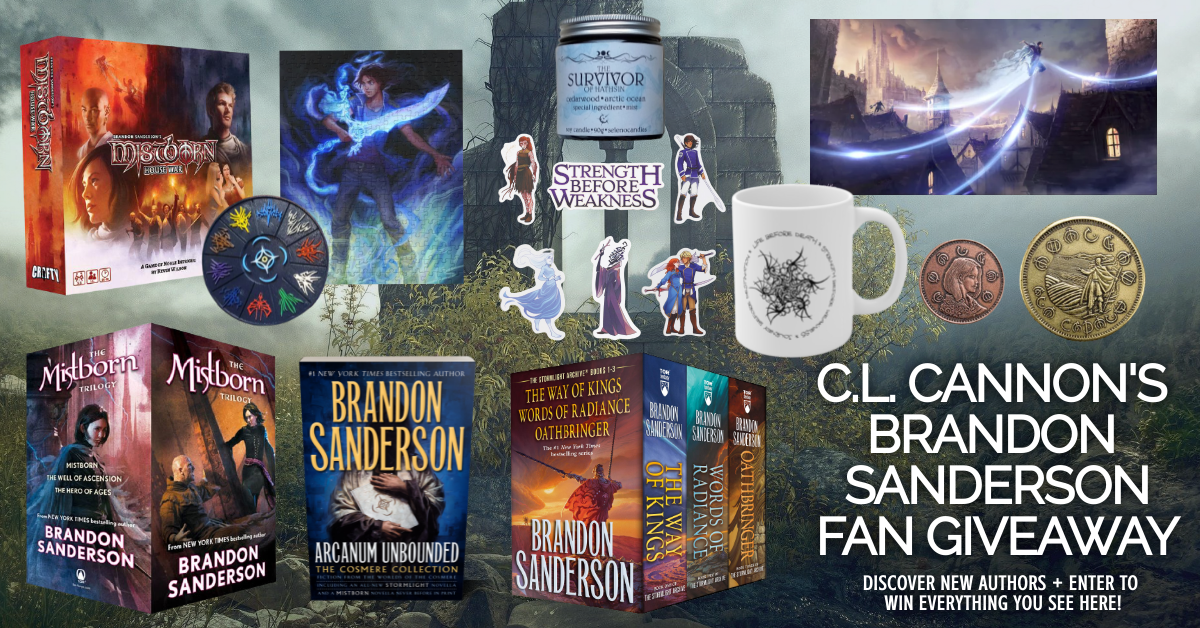 Are you the ultimate Brandon Sanderson fan? We have a giveaway for you that's jam-packed with books and merch from some of Sanderson's most beloved works!
Enter here:
http://bit.ly/sandersongw
Follow me and other amazing fantasy authors across the web and enter to win a Mistborn 3-book box set, The Stormlight Archive 3-book box set, and Arcanum Unbounded, plus, a Mistborn adventure game, a Kaladin Stormblessed jigsaw puzzle, a Mistborn art print, a Knights Radiant Order display disk, two Coins of Elendel, a Stormlight Archive mug, a Survivor of Hathsin candle, and a Rhythm of War sticker pack!
The more tasks you perform, the more chances you have to win!
Come back every day for special tasks that will earn you daily entry points!