Fantasy Adventure Fan Giveaway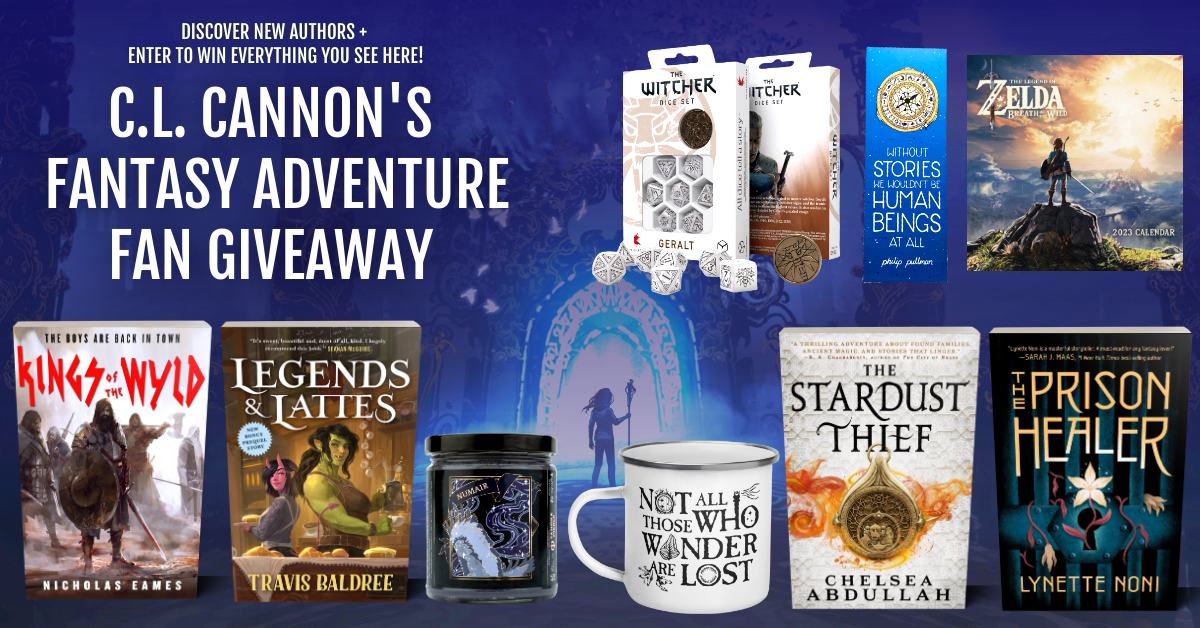 Calling all fans of fantastical adventures! Enter our giveaway and snag 4 bestselling books + some awesome swag!
Enter here:
https://bit.ly/fantasyadventurefans
Subscribe to today's bestselling Fantasy authors for a chance to win print copies of Kings of the Wyld by Nicholas Eames, Legends & Lattes by Travis Baldree, The Stardust Thief by Chelsea Abdullah, and The Prison Healer by Lynette Noni, plus a Lord of the Rings mug, Discworld Numair candle, The Witcher Geralt dice set, Zelda 2023 wall calendar, and a His Dark Materials bookmark. You can also come back every day for special tasks that will earn you daily entry points!