Grishaverse Fan Giveaway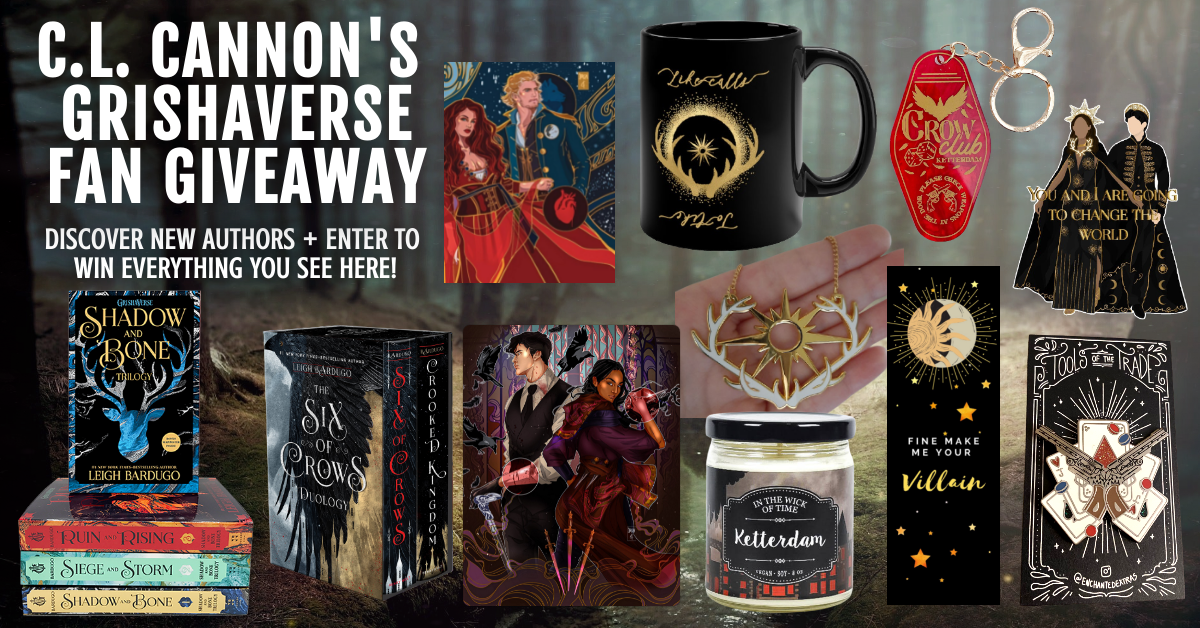 Are you a fan of Leigh Bardugo and the Grishaverse? Then this is the giveaway for you!
Enter:
http://bit.ly/grishav
Subscribe to me and other fantastic fantasy authors for a chance to win the three-book boxed set of Shadow and Bone and the two-book boxed set of the Six of Crows duology by Leigh Bardugo, plus a large Kaz and Inej book sleeve, an amplifier antler necklace, a Ketterdam candle, Darkling bookmark, Jesper inspired enamel pin, Alina and the Darkling sticker, Crow Club keychain, "Like Calls to Like" coffee mug, and a Mathias and Nina art print.