Strong Fantasy & Sci-fi Women Fan Giveaway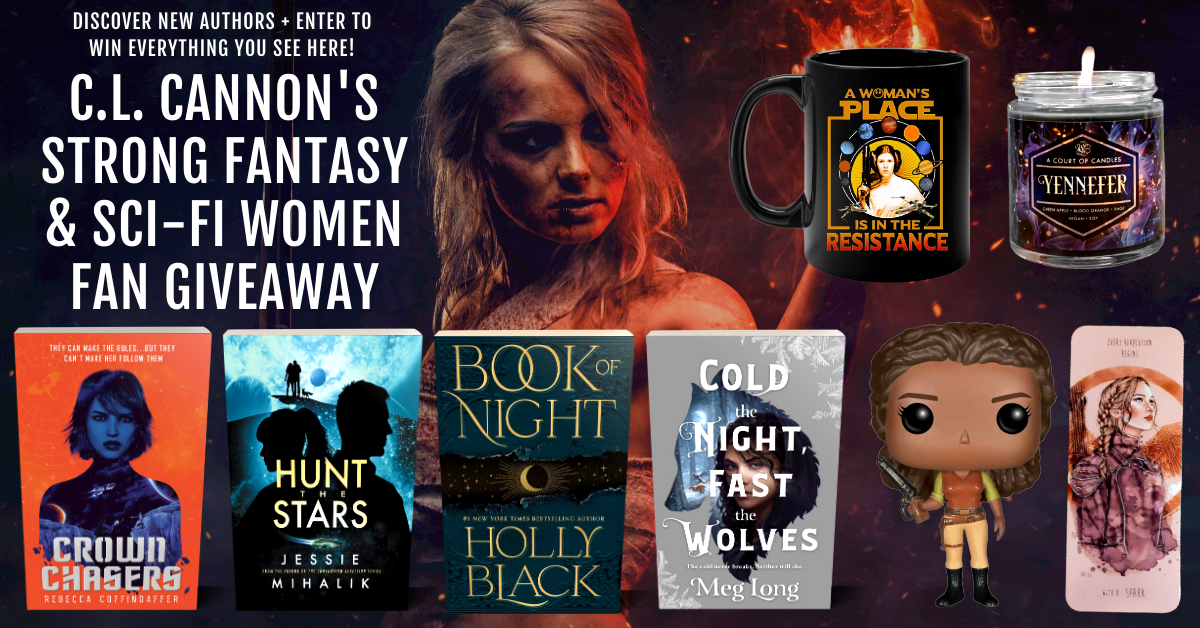 We're celebrating our favorite strong Fantasy & Sci-fi women with this fabulous giveaway!
Enter here:
https://bit.ly/sffgrlpower
Follow me and other amazing authors across the web and enter to win paperbacks of Crownchasers by Rebecca Coffindaffer, Hunt the Stars by Jessie Mihalik, Book of Night by Holly Black, Cold the Night, Fast the Wolves by Meg Long, + a Firefly Zoe Funko Pop, Star Wars "A Woman's Place Is In The Resistance" mug, The Witcher Yennefer candle, and a Hunger Games Katniss bookmark. You can also come back every day for special tasks that will earn you daily entry points!